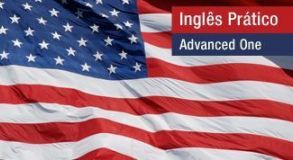 Curso de Inglês Avançado I
R$ 129,90
Descrição
Aborda conceitos sobre agreeind and disagreeing, simple past, past continuous and past perfect, etc.
Sobre a carga horária:
O curso possui 80 horas de carga horária. Porém, se for concluído antes de 5 dias, passa a ter 10 horas de carga horária. Conforme nosso contrato e termos de uso.
Embasamento Legal: nossos cursos têm base legal constituída pelo Decreto Presidencial nº 5.154 e nossa metodologia segue as normas do MEC através da Resolução CNE nº 04/99.
Pré-requisitos: não há pré-requisitos, sugere-se ter Ensino Médio completo (não obrigatório).
Vantagens do Certificado:
* Atualizar seu Currículo, aumentando suas chances para conquistar um bom emprego;
* Aumentar suas chances de promoção no emprego (atual);
* Completar horas em atividades Extracurriculares (geralmente exigidas em Faculdades);
* Progressão Funcional para Servidores Públicos;
* Pré-Requisito para concursos e cursos.